Atlantic Brokerage Group is an independent real estate company conveniently located just south of Boston in the quaint historic Cohasset Village. We have been in the real estate business for nearly 34 years. Our Massachusetts coastal real estate focus is in the communities south of Boston, such as, Cohasset, Scituate, Duxbury, Hingham, Hull, Marshfield and Norwell.
ABOUT
Atlantic Brokerage Group Cohasset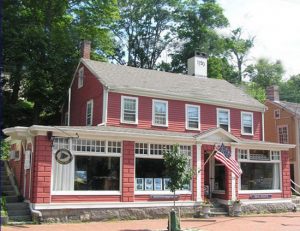 We pride ourselves with producing the highest level of service and professionalism for both our real estate buyer and seller. We are locally owned and independent which will ensure the finest personalized service. We have greater flexibility in responding to a changeable market, an ability to think independently, and freedom from the time consuming red tape larger firms require. Atlantic Brokerage Group will sell your home for the highest price possible, in the shortest amount of time, while minimizing inconvenience. Its that simple.
Our principal real estate broker, Thomas Koncius listed and sold over $110,000,000 in Cohasset over the last 20 years. We are a full service real estate agency and work with vacant land, condominiums, entry, mid-level and high-end luxury homes in the coastal towns south of Boston. We have a profound knowledge of the coastal waterways including all harbors, rivers, marsh and direct waterfront locations. We can tell you where to fish for stripers, dig for steamers, where to put your lobster pots, where to set your beach chair, and how to navigate the tricky mooring process. We are experts at marketing your waterfront and water view home, buildable lot, cottage or estate.
Our local Cohasset real estate market knowledge is unparalleled as we are a small group of consistent multi million dollar brokers who provide a highly personalized service. We have been doing business for nearly 34 years!
Atlantic Brokerage does more than any other company to sell your property. Our unique pricing strategies, relocation services and worldwide marketing network are trend setting. Nothing speaks louder than results.